New Mexico is a tough place to be a child. The state ranks 50th nationally for child well-being (Annie E. Casey Foundation, n.d.).The schools in Albuquerque, the state's largest city (pop. 560,000), are a microcosm of the state's challenges. The overwhelming majority of students live in poverty, with 70% receiving free and reduced-price meals in 2021–2022.
The sprawling, diverse district in the foothills of the Sandia Mountains includes 143 schools—100 of them qualify for schoolwide Title I funding, meaning that 40% or more of students live below the poverty level (American Federation of Teachers, n.d.). As a report from the Learning Policy Institute states, "Children and young people who face barriers to school success from poverty and systemic racism are the norm in the state, rather than exceptions" (Oakes & Espinoza, 2021).
Schools in Albuquerque needed help, and old reforms seemed to have had little impact. Could community schools be the solution?
In 2007, following months of discussion and planning between representatives from education, government, business, and nonprofits, a joint partnership agreement was signed by Albuquerque Public Schools, Bernalillo County, and the City of Albuquerque to operate a community school pilot program for the school district (Bernalillo County Community Services, n.d.).
Each entity contributed $100,000 to operate the pilot program in one community school, which would be managed by the new ABC Community School Partnership. Other key partners included the United Way of Central New Mexico, the University of New Mexico, and the Albuquerque Business Education Compact. The National Center for Community Schools and the Coalition for Community Schools consulted with Albuquerque leaders to help them launch the effort. Soon after, the ABC Partnership won a grant from the Kellogg Foundation to fund three more community schools. The schools showed promise, and in 2012, the City of Albuquerque allocated $1.2 million for the ABC Community School Partnership to partner with 70 schools for out-of-school programming, which helped build support for an expansion of community schools.
In 2013, the New Mexico Legislature passed the Community Schools Act, which allowed any public school to be transformed into a community school, though it did not provide funding. In 2019, the legislature amended the act and initially provided $2 million—raising the appropriation to $3.3 million a year later—to fund community schools.
The ABC Network of Community Schools has grown from 26 schools in 2018 to 61 in 2022. Most of the schools braid together three funding sources, ensuring that if one funding stream is reduced or eliminated, the community school is still sustainable.
"Our goal," said current ABC Partnership executive director Danette Townsend, "is to transform a school into a community school with permanency in mind."
Community Schools Take Root in Albuquerque
José Muñoz was uniquely qualified when he was hired to become the first executive director of the ABC Partnership in 2012. A former NFL player (he proudly displays his San Diego Chargers helmet in his office), Muñoz worked as a community organizer in Chicago before moving to Albuquerque and taking a job as a juvenile-detention-reform coordinator for Bernalillo County. He was working with the state's largest high school to reduce the number of young people being referred to the juvenile detention center. When kids landed on his doorstep, he saw in sharp relief how schools were failing the poorest kids. Muñoz took a collaborative approach to discipline, bringing together families, students, educators, and school resource officers to help troubled children. His approach brought fast results: "In less than six months, the high school wasn't referring any kids to the detention center at all," he said proudly.
Muñoz was attending meetings of the ABC Partnership and was soon tapped to lead it. He made a simple, compelling case for why community partners should work together to support education. "It makes sense. Community schools make sense to bring all your resources together to support those who really need it now and deserve it most. They've been neglected over time. It makes sense that you need a coordinating strategy to make all your resources be more efficient and effective. And it makes sense for each entity, because it is leveraging all of their resources for what they all ran for office for: to help the people across an entire geographical area."
Utilizing data was fundamental to Muñoz's approach: "In community organizing you present the problem. The data are very powerful. You allow as many people as you can into the room. And you start asking, how do we change?"
Muñoz worked to establish the Learning Policy Institute's four "pillars" of community schools: collaborative leadership and practices; expanded and enriched learning time and opportunities; active family and community engagement; and integrated student supports (Maier et al., 2017). The latter typically includes an on-site food pantry, clothing, housing and employment assistance, and legal assistance through the University of New Mexico Law Clinic. Each school has a community school coordinator, who works closely with the principal to coordinate services and work with partners for identified needs. A Community School Council is a site-based leadership team that often includes school personnel, parents, students, nonprofit organizations, elected officials, health partners, local businesses, and sometimes faith-based organizations that assess and make decisions about community needs.
Muñoz sponsored monthly meetings with parents to hear their needs and concerns. Food was always included.
"I learned never to shy away from burritos at our meetings," he said with a laugh.
The Difference a Community School Makes
As community schools were established in Albuquerque, problems that were once intractable began to diminish. "The first data point to change is attendance," Muñoz observed. "There's a direct correlation between truly engaging parents in decision-making and actually having them play a part in taking care of the stress of other parents. Their investment in the school was heightened, and therefore their students felt more engaged, and attendance improved."
Another key indicator of success was enrollment. In some schools, the mobility rate—a measure of how many students started the year in one school and then moved away to another school—was as high as 91%. In the community schools, parents and students were becoming invested for the first time. Parents were joining the Community School Councils and participating in expanded out-of-school activities. Muñoz saw something remarkable happen. "People weren't moving around as much, even when they were still struggling economically. They did everything they could to keep their kid at that school." The result was the mobility rate in one struggling elementary school dropped from 91% to 38% in three years and the school's overall grade rose from F up to C.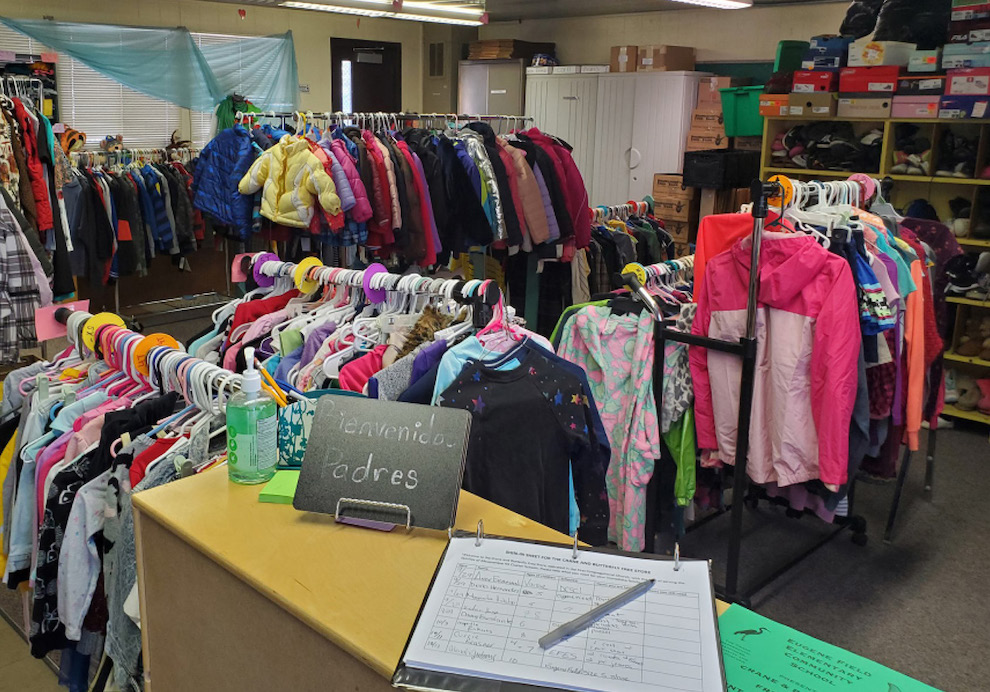 Community schools are making a difference throughout New Mexico. The Learning Policy Institute study of New Mexico's community schools observed:
National research finds that, when well designed and fully implemented, community schools increase student success and reduce gaps in both opportunity and achievement. Although schools alone cannot "fix" widespread poverty, interventions that provide additional supports and resources can mitigate its disadvantages by reducing gaps in students' learning opportunities, improve students' outcomes, create more positive school climates, and foster trusting relationships among adults and children that are crucial for learning.
In a study examining community schools in Albuquerque Public Schools, Las Cruces Public Schools, and Santa Fe Public Schools, the Legislative Education Study Committee found results similar to those of other studies. Community schools that had been in operation for more than 5 years and that had fully implemented integrated student supports, expanded learning time, family and community engagement, and collaborative leadership showed better-than-average growth in student achievement scores. Many had a higher proportion of classrooms with highly effective teachers, higher attendance rates, and higher opportunity-to-learn scores than district schools not using the community schools approach…That the community schools kept pace with and exceeded other district schools is a notable accomplishment, specifically because they enrolled far greater proportions of students from low-income families than other schools. Moreover, although state data did not permit assessing the impact on other key outcomes, local evaluations of community schools in Santa Fe and Albuquerque using district and school data show higher attendance, grades, and graduation rates, as well as positive impacts on student behavior and well-being. [emphasis added] (Oakes & Espinoza, 2021)
Homework Diner: A Family Engagement Strategy
Albuquerque community schools have received national recognition for the novel way that they bring families into schools and engage them in their children's learning. Homework Diner was launched in 2012 at Manzano Mesa Elementary School, one of Albuquerque's first community schools. It was the brainchild of community school coordinator Deanna Creighton Cook, who in turn tapped Monique Mills and Vicki Baxley, both of whom had recently graduated from a local culinary arts program and had children at Manzano Mesa. The concept was simple: Invite parents, children, teachers, and administrators to the school to share a weekly meal, provide tutoring, and do homework together. The benefits are numerous.
"The fact that you had the principal and the assistant principal and teachers and everyone sharing a meal, that gave you the feeling of family," said Mills, a mother of two. "It made parents feel like you could just walk in and talk to the office people. You don't normally get that feeling. When you walk into a school office, it's often confrontational. This really opened the school."
All families at the school were invited. Mills and Baxley were the lead cooks. "We didn't want to turn away anybody," she says. "It turned out to be a lot of people. It was really cool because not only did it bring in a feeling of community within the school, but it also helped the kids understand their schoolwork."
Homework Diner became the gateway for parents to become involved in the school. Parents who might never have volunteered before were joining the Community School Council. "Once you knew about Homework Diner then you knew that there was something else about this school. It opened my eyes to join the Community School Council and to be part of the decision making within the school," Mills recounted. "The parents and guardians, school staff, local businesses—they all are part of the collaborative leadership within that school and all a part of the decision-making team of the school."
The teachers and families identified reading improvement as a need for students, so the Council launched a mentorship program in which volunteers would come in to help read. Student reading and math scores started improving. Homework was submitted on time. The school jumped up a full grade on the state's annual report card.
Just as important, parents engaged with the school and their children. Mills explained that "in a traditional school, the principal sees what needs to be done, and then it goes from there." The Community School Council fundamentally shifts the power dynamic and sense of ownership in the school. "This gives everyone who's involved in the school a chance to say something and the chance to voice their opinion. You start feeling like you are heard and that you are part of the process," said Mills. "And you see the results. It definitely makes you feel like I had a hand in that."
Homework Diner has attracted national attention. As part of a three-part series, NBC News (2014) and Chelsea Clinton visited Manzano Mesa to film Homework Diner Serves Up Success. The innovative project in community engagement has spawned homework diners in other schools around the country.
For Mills, Homework Diner did as much for her as for her children. She confided to the community school coordinator at Manzano Mesa that she was in an abusive relationship and feared for her safety. "They were able to help me get out of the situation I was in and helped me get a grant to move into an apartment of my own and get back on my feet," she recalled. Her newfound stability enabled Mills to get a job and helped her kids to thrive in elementary school. Eventually, the school hired Mills as a community school coordinator herself. "So here I am, I'm a coordinator and I get to do this for other people and pay it back and pay it forward," she said proudly.
A report by the American Federation of Teachers (n.d.) found the community school coordinator is the linchpin of a community school:
As the person responsible for coordinating partnerships, making sure students are receiving the services they need and overseeing the implementation of programs, the [community school] coordinator takes the onus off teachers to be both social workers and educators, while at the same time respecting their expertise in the lives and needs of their students.
José Muñoz cited a case study that calculated the financial value of Manzano Mesa community school coordinator Deanna Creighton Cook: "For every dollar we invested in her, [we] got a $7.11 return on investment. That's what she brought—in cash donations, in-kind contributions, and volunteerism—back to that school."
Maria Marquez is the community school coordinator at Pajarito Elementary School. She described a typical case that she handled: "I got a call from a mother at 10:00 p.m. last night. She's a single mom with four kids. She got COVID, everyone gets COVID, and dad disappeared from the picture. We helped this mom find the dad and get child support. She makes a little cash from house cleaning, but she is almost three months without work. Her kids were online learning so she's staying home with four kids. She's very behind in utilities, but she gets food from our food pantry in the school. I submitted a request to see how we can help this family. There was electricity but not enough Wi-Fi to support four computers. So we got a hotspot to get everybody online. We got clothing for the kids. We are filling all the little needs in that house. At the same time, I am making connections with the teachers. She is attending Homework Diner, Community School Council meetings, and meetings with the principal."
"I am the connector," said Marques. "I bring the school to families."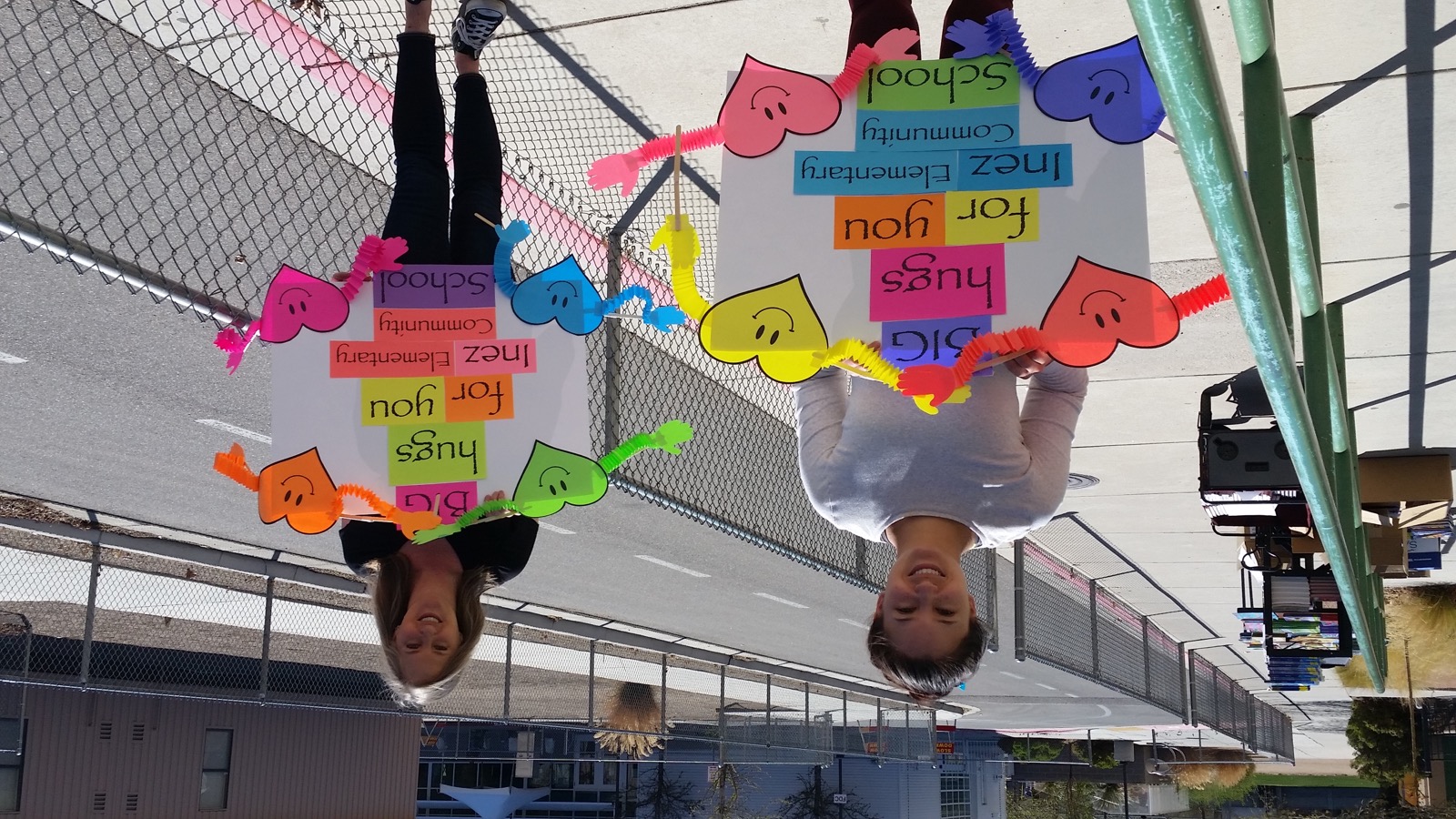 The Partners
In 2012, José Muñoz approached Ellen Bernstein, president of the Albuquerque Teachers Federation. When he told her, "We need the teachers union," Bernstein replied, "The teachers union needs community schools. This is a match made in heaven."
Bernstein, a straight-shooting former elementary school teacher, stated, "I have always been of the opinion that there is no achievement gap, there's just an opportunity gap. New Mexico has the highest rates of childhood poverty of any state in the nation. I've worked with many different kids over my lifetime whose family needed the kind of support offered by the community schools."
Bernstein cited the example of getting required childhood immunizations. "What if you had to take a bus and transfer three times just to get your kid's shots so they could attend school? Why couldn't we have a shot clinic at the school for the kindergarteners? Why can't we have food pantries? Why not have in-school medical and dental clinics sharing school facilities?" she asked. "We're not doctors. We're not dentists. We can't do that work. But we can be the hub of the community where we connect services with families that need them."
Asked how teachers feel about working in community schools, Bernstein replied, "I've never had anybody complain about the amount of time it took to work in a community school." What really upsets teachers is when they start a community school and "establish programs like food banks and weekend backpack programs that would help families, and then they get a new principal who basically kills it. Because the leadership of the school is everything."
In 2013, the Albuquerque Teachers Federation passed a resolution of support for community schools. Bernstein serves on the board of the ABC Partnership and is attempting to build "a more sustainable, deep structure with community schools so a change in personnel can't totally change the commitment of the school to the community."
"A program is just a program," Bernstein concluded. "Weaving a tapestry of services around these schools with these families and kids—that is deeper than a program. …Kids can't learn if they're not okay at home, not okay physically, and emotionally…Those services make my job possible in a way that matters."
Community schools create surprising partnerships. One of Bernstein's colleagues on the ABC Partnership was Wayne Johnson, who was a Bernalillo County Commissioner. Johnson, a self-described conservative, had never heard of community schools. He just knew that a new approach was needed to solve Albuquerque's education problems. "Both the council and the mayor were looking for ways to be engaged with education, which plays a major role in economic development, workforce readiness, and just touches most people's lives directly or indirectly. That's part of the genesis for this kind of unique collaborative model that was put together," said Johnson.
Johnson was asked to chair the ABC Partnership when community schools were getting started. "To be honest, when I was appointed chair, nobody really wanted to do it," he said. He was growing impatient with the group as it debated its mission. So when José Muñoz was hired as executive director of ABC Partnership in 2012, Johnson was blunt with him: "If you show progress over the next couple of years, your funding will be fine. But if you don't show any successes, if we don't have any wins over the next couple of years, the organization will die and there's no way that anybody can fund you."
"I think José took that as a challenge," Johnson said with a laugh.
Leadership is critical to the success of community schools. "You needed a true leader to drag the organization towards the goals that it set for itself," he said. He credits Muñoz with being that leader.
Eugene Saavedra, an associate superintendent in Albuquerque Public Schools whose district includes 16 community schools, echoed this sentiment. "There has to be a true commitment to the work that comes from the leadership of the district and the school, all the way down to the Community School Council. If you don't get that commitment, then your school will struggle around the community schools concept," said Saavedra.
Wayne Johnson soon saw results. "All of a sudden, we've got Homework Diner going on, we're getting national attention from NBC News and they're sending Chelsea Clinton out—not once but twice—to do stories on this innovative program," he recounted. Most importantly, he noted, "We started seeing that kids in community schools had better outcomes."
Johnson became a believer in community schools and in the partnerships that power them. "The main selling point is that we are trying to improve educational outcomes for our kids in our county. You have a coalition of partners that leverage each other's resources to address those outside problems that affect learning within the school."
Johnson, who is now county manager in neighboring Sandoval County, recalled a story that captures how community schools make a difference. A large group of kids who lived on the outskirts of Bernalillo County were getting dropped by the school bus at a remote location early in the afternoon and waiting for parents to pick them up after work. The students were coming to school unprepared and falling behind. Once the Albuquerque Public Schools (APS) realized what was happening, they donated a portable classroom where the children were being dropped off. "Then APS provided not only the building but also a teacher to help those kids," Johnson said. "So they dropped the kids off and they had a warm place to be. They had lighting. They had internet access and computers to do their homework and someone to help them. That happened in about three months. The APS representative on the ABC board, she literally cried. She said, 'That is my Christmas present.'"
Hope Out of Hardship: Highland High School
Marco Harris is principal of Highland High School, a community school once dubbed "the war zone" due to the large number of its students and families who are refugees from war-torn countries. The school serves southeast Albuquerque, which includes the poorest and most diverse neighborhoods in the city. Virtually all of its students receive free and reduced-price lunch and 91% are minority, primarily Hispanic.
Equity is at the center of Highland High School's mission. "I have this philosophy that 30% of all kids that come into my school are just going to be fine and you don't need to worry about them. They're what the system was built for," said Harris, bouncing up in his chair to emphasize his point. College pennants line his office wall in an effort to inspire his students.
"Our equity strategy is the other 70% that are having a hard time being successful, getting good grades, and showing up," said Harris. "That's because they have to leave school to go to work because they're trying to get a paycheck for mom who just lost her job."
Harris believes in "providing opportunities and giving voice to the deficits. You have families that are getting kicked out of homes because they can't pay their rent." The school should help vulnerable families know their rights, he insisted. "So we provide legal assistance for families to push back and fight."
Highland's Community School Council surveyed families to assess the problems confronting them. Danette Townsend, who succeeded José Muñoz as executive director of the ABC Partnership, explained that "the Council is magic"—it is the key to keeping the school in touch with community challenges, collecting data, and devising solutions.
Albuquerque Associate Superintendent of Schools Eugene Saavedra explained that a Community School Council is fundamentally different from a traditional parent teacher organization. "In a PTO, parents sell candy or popcorn, which brings money from bake sales to be used for other activities. A Community School Council looks at data along with the leadership of the school, says here are some things you are struggling with, and asks what ideas we can generate to solve this problem together? We have families, politicians, board members who get involved and are at the table and everyone contributes," said Saavedra.
Highland High School's Community School Council survey in fall 2021 revealed that 325 families were worried about losing their homes. Working together with ABC Partnership, "fifteen different partners were brought into the mix and $85,000 was leveraged to help 160 of those families stay in their homes," Townsend explained. "And that is the magic to me of a community school. You look at what's really happening, you bring the people together that can help, they bring some more people that can help, and 160 families received an average of $580 towards not getting evicted."
Highland High School has partnered with the University of New Mexico (UNM) Law Clinic to help its families deal with legal issues ranging from eviction to immigration—challenges that force families and students to move or transfer schools. "Mobility is a bad thing in this conversation, because it means students don't finish the year in the same school that they started," explained Serge Martinez, Associate Dean at the UNM School of Law and director of its law clinic. Noting that one nearby school had a mobility rate near 100%, he observed, "It's no surprise that the poorest communities had the highest mobility rates."
Highland High School decided to address its student mobility problem by tackling housing insecurity. Martinez noted, "We ended up doing a series of educational workshops at the Homework Diners, and we take referrals through the community school coordinators when families are facing eviction."
Housing crises are often the result of temporary setbacks that can be resolved by buying a little time. "We've seen a lot of people who have a momentary hiccup—a loss of a job, a car repair, a medical expense, a death in the family—and they would fall behind, not because they were bad tenants per se, but because they're just living that close to the margins," Martinez explained.
"We were able to in many cases keep folks from being involuntarily dislocated in a calamitous way. That allowed the students to stay in school," Martinez continued. "A lot of this was done through the education lens: we know that when students are not staying in the same classroom throughout the year, it has negative learning outcomes for the individual students as well as for the classroom as a whole, because of this disruption to the student body generally."
Highland High School's equity mission includes offering English classes to its families. "We provide it for our kids, so why would we not provide it for our parents who clearly need the same things that their kids do?" Harris asked. "That's one way that we try to impact and provide equitable opportunities." Similarly, Highland is offering technology training to families and opportunities to get certified in IT skills.
Harris challenges his students to use their skills and aim higher. Instead of working as a cashier at McDonald's, "Why not be the manager? Why not try to own that McDonald's franchise?"
Delivering on equity requires integrating multiple family supports. That is partly the job of the community school coordinator—who Principal Harris said he "treats as an assistant principal" and is "worth [their] weight in gold."
The school's busy medical clinic serves as a one-stop shop for a variety of services needed by families with low incomes. Harris explained, "We have a medical alliance that provides resources and services for our undocumented students and family members, providing them opportunities to submit some of the paperwork for their citizenship. And we have a full-functioning, school-based health center that actually provides an array of services, from dental, behavioral, medical, as well as family supports."
"If I were to say what is our strongest component within the community school framework, it is integrated services and supports," concluded Harris.
Community Schools in a Pandemic
The COVID-19 pandemic was a stress test for Albuquerque's community schools. "When the pandemic hit, it accentuated all of our deficits," said Harris. "People are starving, people are getting kicked out of their homes, people are underperforming within the schools. So we as a city and we as a school [district] had to deal with it. What's been great about community schools in the pandemic is that we were already equipped to deal with it. So I didn't feel like we were in crisis at any given time through the pandemic."
Harris continued, "I know that on a daily basis, any family that came forward that we could identify or that we did a home visit to—because we were still doing home visits, pandemic or not—we provided the necessary resources…they ultimately needed to stay put. And that's my philosophical [priority]."
Supporting families yielded a remarkable result: In the midst of an unprecedented crisis, Highland High School's graduation rate rose from 48% to 62%, its highest graduation rate in 15 years.
"I am a unicorn," conceded Principal Harris. "I present things a little differently. I say yes to a lot of things that I don't know if they're going to work or not. If you sell it to me that this is going to be good for my kids and it fits into our vision, you get a yes."
Democracy and Community Schools
Social justice is part of the DNA of Highland High School. "One of the biggest things that the community school framework provides is the opportunity to organize," asserted Harris. For example, he cited a school policy that if a student had an unpaid meal bill, they would only receive a basic bread and cheese sandwich for lunch. When a "pissed off parent" complained to the principal, Harris made it a teachable moment. He encouraged the parent to work with students to create a video to expose the practice. The school ultimately canceled student meal debts.
Highland students demanded action in 2017 when President Donald Trump announced that he was ending Deferred Action for Childhood Arrivals (DACA), which allows some children of undocumented immigrants to remain legally in the United States and be eligible for a work permit. Harris beamed with pride when telling the story of what happened next: "I had 400 students the next day protesting out on the road in front of the school. And it went viral, promoting and supporting our students in their voice and in their fight to find equity within this system, and opportunity within the system. Even the school resource officer supported the students by helping to direct traffic so the students could march."
"I believe most of my counterparts, my other colleagues, they probably would not have been out walking with them," Harris said. "I felt it was my personal responsibility to be out there to maintain my students' safety in what they so respectfully did. They told me the day before, 'Harris, I want you to know that we're going to walk out and this is why we're walking out. Is that okay?'"
The principal broke into a broad smile. "Like, how great is that?"
"The only way that equity will happen," Harris reflected, "is to move us all into equality."
José Muñoz has seen what community schools have accomplished in Albuquerque, and he is taking the message on the road in his current role as director of the national Coalition for Community Schools. Community schools, he asserted, are "a vehicle for uniting our country. We have lots of division—racial division, religious division, ableism, you name it. This is a unification strategy. This is a compassionate strategy."
Muñoz and his coalition partners have set a goal of expanding the number of community schools to 25,000 in 2025.
"That's a large aspirational goal," he admitted. "And I'm pushing hard for that."